Fair Hiring: Myth Versus Reality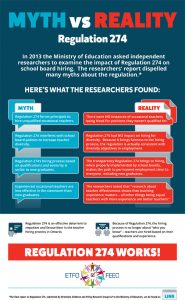 In 2013 the Ministry of Education asked independent researchers to examine the impact of Ontario Regulation 274/12 on school board hiring. The researchers' report dispelled many myths about the regulation.
View this infographic to learn what the researchers found
Did you know the Employment Standards Act has exemptions that result in fewer protections for teachers and occasional teachers? So what protects their rights at work?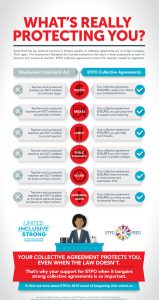 View this infographic and find out.