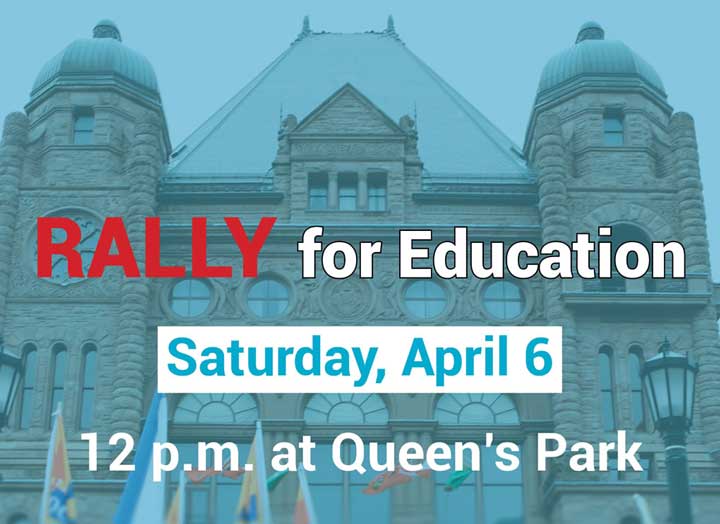 ETFO members, along with members and supporters from OSSTF, OECTA, CUPE, AEFO, the Ontario Federation of Labour and other unions, will gather at Queen's Park in Toronto this Saturday to send a message to the provincial government.
Along with a growing list of other labour, community and parent groups, educators will rally to defend high-quality public education in Ontario and to demand:
smaller classes from Kindergarten to Grade 12;
maintaining the current Full-Day Kindergarten model with both a teacher and a DECE;
appropriate support for students with special needs; and
investment in public education.
It's not too late to check with your local to see if it is chartering buses to take members to the rally.
We have already seen what our mobilization efforts can do to push back against education cuts, but we must continue to mobilize. Now is the time to step up our efforts and take action for public education.
On April 6 let's remind this government that we are the people of Ontario and children must not pay for government cuts.